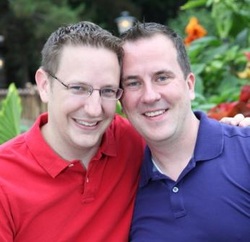 Dear Birthmother,

Thank you for visiting our website. We admire the bravery and selflessness of the choice you are considering, and are equally humbled that you are considering us as adoptive parents. We built this website so you could learn more about us, and we look forward to learning more about you too.

Please know, the child that shares our home will join a family that values diversity, laughter, love, and kindness. We promise to fill his or her life with unconditional love and support. Together we will nurture and guide them to be the best they can be. We'll also do our best to help them explore and achieve any dreams they may have for their future.

The children we raise will always know where they came from and how much their birth family loves them. We want you to know that there will always be a cherished place for you in our family and we are open to you having as much or as little contact as you would like.

We're very excited to grow our family again and look forward to getting to know you and your hopes for the future.